HiRef
Downflow air cooled CRAC 20 TR/70 kW unit with Inverter BLDC compressor • Power supply 230V / 3Ph / 60Hz • Dimensions [L x H x D] 2510x1998x805 mm • Control HiPro Touch • Refrigerant R410A + Electronic Expansion Valve • Dehumid. + Steam Humid. Control • Electric heaters 3 step • pCOWEB (SNMP, BACNET ETHERNET, MODBUS TCP/IP) + HiWeb software supervision • Filtration Filter G4 (MERV8) • Condensing control Modulating fan speed control (two circuits unit with two circuits r.c.) • Standard Remote condenser • Colour Anthracite grey RAL7016 • Flooding detector and probe (tape version - 25m) • High temperature condensate pump (shipped loose). • Baseframe (without antivibration discs) Model frame, H<= 425 - 785 mm FA
Código

10NADR0682_F30 6C505F3H6PAG

Marca
HiRef
Descripción
Downflow air cooled CRAC 20 TR/70 kW unit with Inverter BLDC compressor • Power supply 230V / 3Ph / 60Hz • Dimensions [L x H x D] 2510x1998x805 mm • Control HiPro Touch • Refrigerant R410A + Electronic Expansion Valve • Dehumid. + Steam Humid. Control • Electric heaters 3 step • pCOWEB (SNMP, BACNET ETHERNET, MODBUS TCP/IP) + HiWeb software supervision • Filtration Filter G4 (MERV8) • Condensing control Modulating fan speed control (two circuits unit with two circuits r.c.) • Standard Remote condenser • Colour Anthracite grey RAL7016 • Flooding detector and probe (tape version - 25m) • High temperature condensate pump (shipped loose). • Baseframe (without antivibration discs) Model frame, H<= 425 - 785 mm FA
Unidad
PIEZA
Precio recomendado al público

USD$

0.00


Solicita tu registro para obtener precios preferenciales.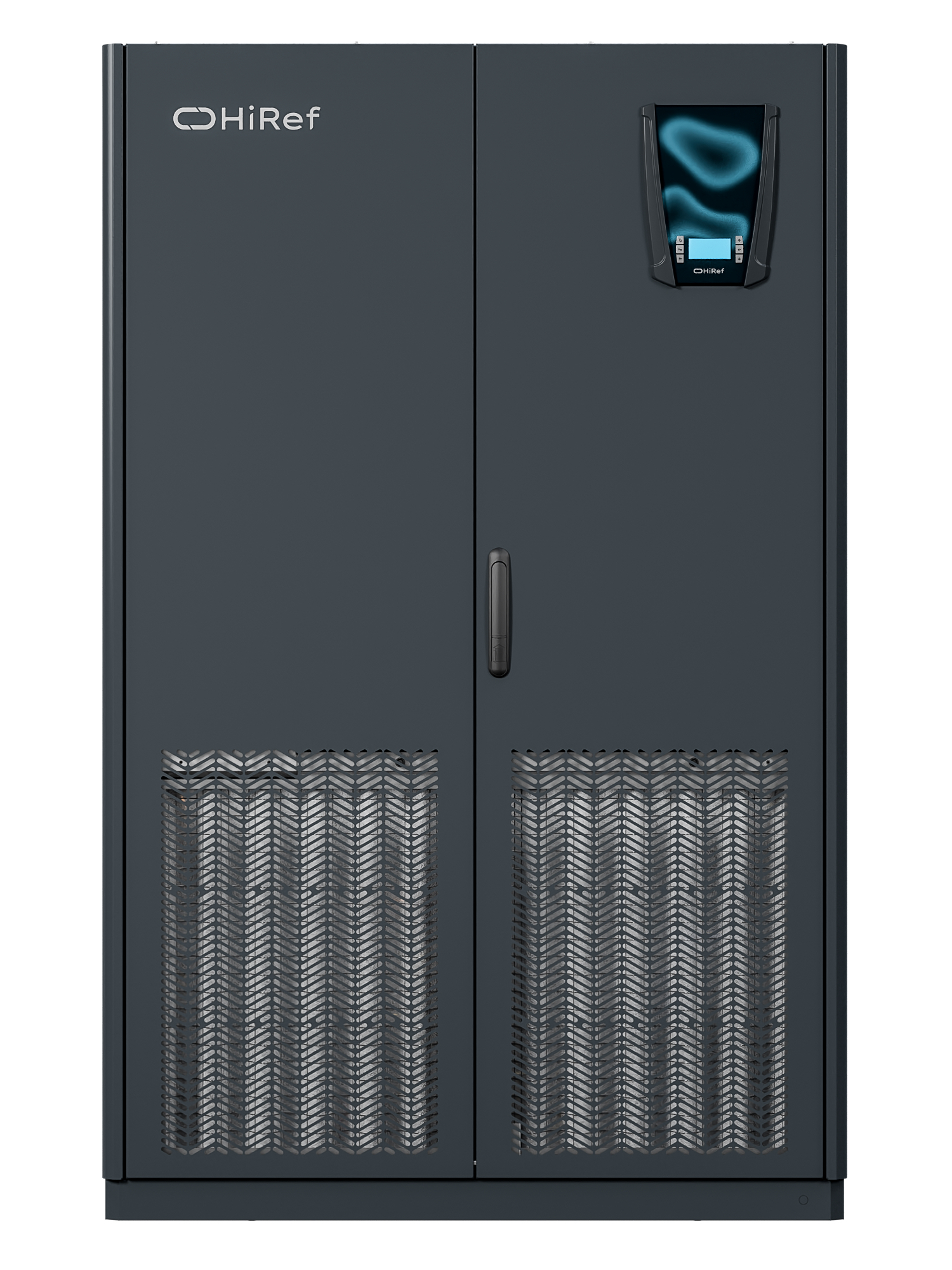 Última Modificación: 4-ago-2022 1:00:25 AM